Easy -Snap film, pre-mounted on paper carrier frames ensuring no static electricity, no waste and no contamination possibility. After attachment to the sample cup, the film automatically detaches from the frame leaving a sturdy, wrinkle free sample support. Unlike rolls and pre-cut circles, there is minimal handling of this film.
Thin Films are used for retaining liquid samples or other substances in XRF Sample Cups. Materials used consist of Etnom™, Mylar®, Polyester, Prolene®, Polypropylene and Polyimide (Kapton®) as Continuous Rolls, Pre-Cut Circles and Easy Snap Frames.
When selecting a film, resistance to chemical attack, energy transmission, consistent uniformity, purity and ease of use must be considered for optimal results with a specific sample type.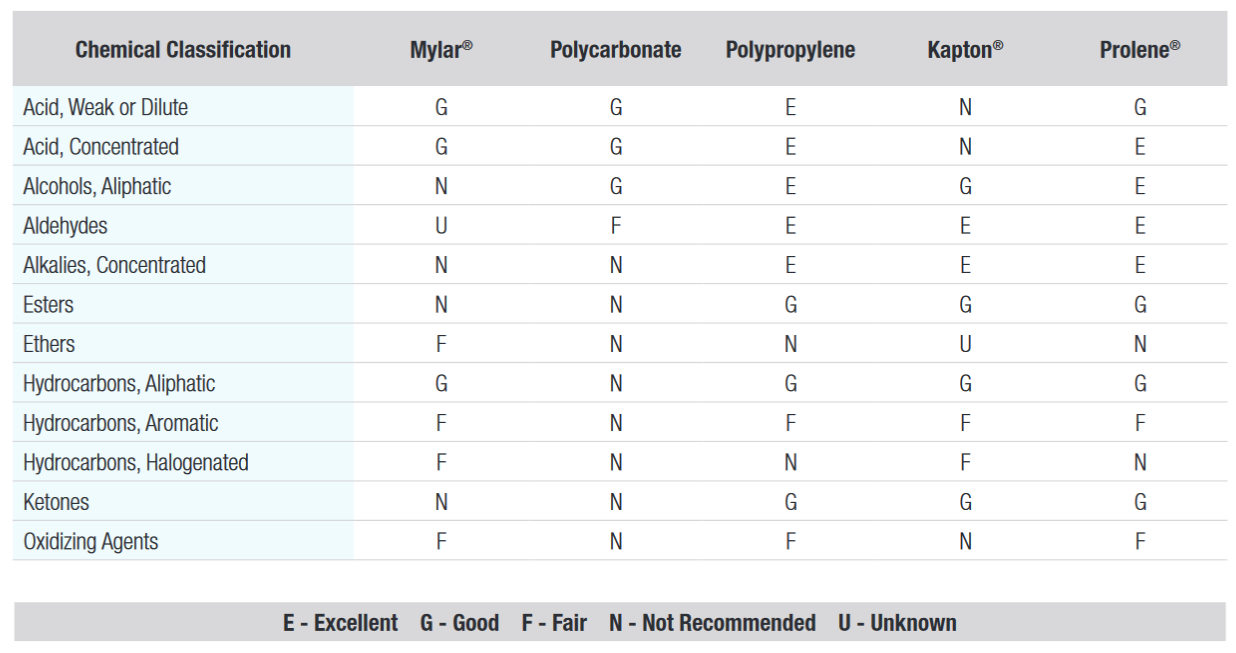 Transmission properties of various thin film materials and gauges.